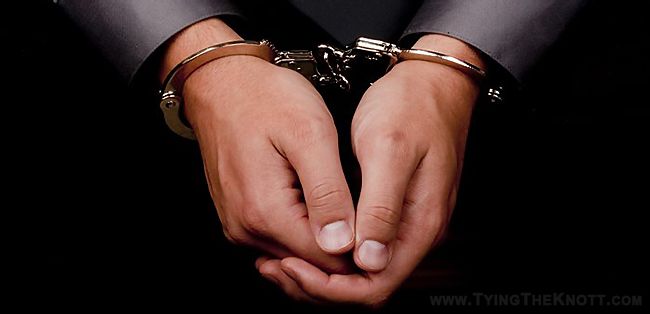 Wedding Photos Recovered After Wedding Photographer Was Convicted of Fraud - Consumer Affairs Looking For Several New Jersey Newlyweds To Finally Deliver Their Wedding Photos - Read The Full Story Here On TyingTheKnott.com Wedding News.
Monday, December 12, 2011
Article By: Phillip Brunelle
NEW JERSEY  --  Were you one of several unhappy customers of Renaissance Photography? Newlyweds who were ripped off by a New Jersey wedding photographer may now have an opportunity to get their long-lost wedding photos.
Between 2002 and 2009, New Jersey consumer affairs received more than 80 phone calls accusing wedding photographer Jack Holton of not delivering their wedding photos and wedding albums in accordance with their contracts. "We investigated it and ultimately referred the case to the prosecutor's office." said Joe Threston, of the Burlington Consumer Affairs.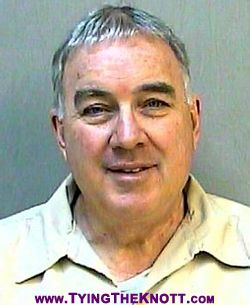 In January of 2010, New Jersey Wedding Photographer Jack Holton was sentenced to three years for theft and consumer fraud after not delivering several newlyweds wedding photos. Each theft ranged in value between $800 to $6,600.
Nearly two years later, the court ordered Jack Holton to surrender his computers and business files. Authorities seized Holton's property and recovered dozens of CD's and computer files with thousands of photographs, including wedding photos which many newlyweds may have never received. Now officials from the Burlington County Office of Consumer Affairs, are trying to find the newlyweds who have not received their wedding photos from Jack Holton of Renaissance Photography.
Consumer affairs investigators are hoping to give back the wedding day memories to dozens of newlyweds. "We have a lot of stuff and no real way of identifying who the people are," said Joe Threston. "There were a whole lot of unhappy people who didn't get what they wanted."
Clients of wedding photographer Jack Holton were from all over New Jersey and even some in Philadelphia. Prior to Jack Holton's business in Cinnaminson, NJ, he also operated Renaissance Photography on Broad Street in Palmyra, NJ as well as Weddings Unlimited in Medford, NJ.
Newlyweds who did not get their wedding photos, and anyone who entered into an agreement for photography services with wedding photographer Jack Holton and didn't get products or photography services are asked to contact the Burlington County Office of Consumer Affairs in Westampton, New Jersey by phone at (609) 265-5054. Were you a victim of fraud by Jack Holton or any other wedding photographer? Contact Us Here with your story.

Share your opinion in the comment section below. Members of Tying The Knott can comment in the members comment section below, and if you're not yet a member you can Join Here- It's free and quick to signup - or you can comment using the Facebook comment section just below here...
You Can Also Comment Using Our Facebook Comment Section Here:
OTHER ARTICLES TRENDING IN TODAY'S WEDDING NEWS:
Subscribe To TyingTheKnott Wedding News RSS Feed - Subscribe Here