Planning a black and white or monochrome wedding color scheme? Here's a real life wedding of a young couple who were just married this summer. Meet the newlyweds... Zack and Geri. Take a journey through their special day and get some wedding inspiration along the way for Eco-Friendly wedding themes and black & white wedding color schemes... an elegant monochrome wedding.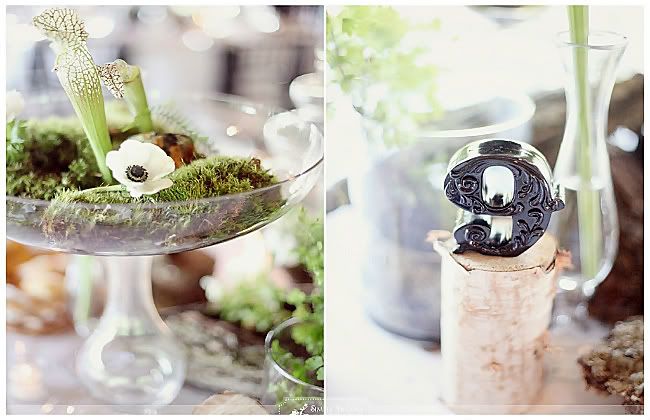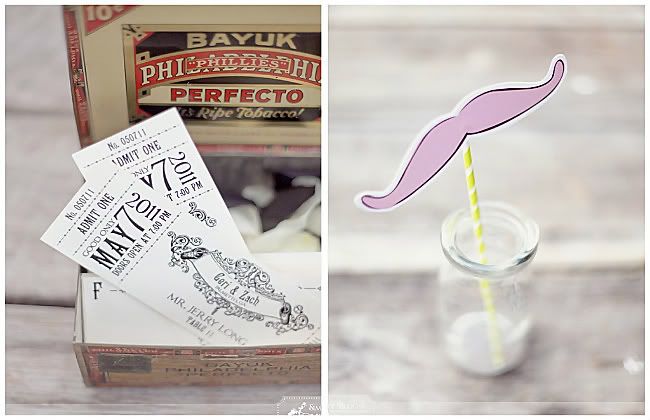 Geri, the bride, planned this wedding with a black and white theme, but the wedding color
scheme is not limited to just black and white... Geri and Zack combined this monochrome
color scheme with some natural earth-tone colors to accentuate the beauty of their outdoor
wedding, compliments by Eco-Friendly wedding favors & decor with a subtle rustic touch.
Eco-Friendly weddings have been trending this year, and if you are planning on going green
on your wedding day, be sure to add your own personal touches just as this couple has done
with using their black & white color scheme along with some cute and rustic wedding decor.
How about that wedding cake? Isn't it beautiful?! There are so many modern and elegant
touches, yet there just seems to be an old fashioned feel to this wedding. And her wedding
dress... how cute is that?! I love the picture below with the bride walking away with the umbrella.
What do you think about this wedding? Are you planning a similar wedding? Share your thoughts
in the comment section below. If you're not a member of TyingTheKnott what are you waiting for?
This is a FREE website for brides, grooms, wedding vendors and for anyone who wants to join!! 
There are NO costs now and NO costs EVER to Join & Use everything on this website! JOIN HERE
♥ SUPPORT TYING~THE~KNOTT ♥  USE THE TOOLBAR BELOW TO LIKE US ON FACEBOOK AND TWEET US ♥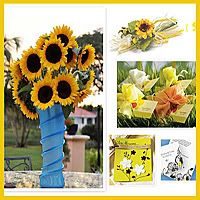 WEDDING INSPIRATION BOARDS           ECO FRIENDLY WEDDING IDEAS              CHOOSING A WEDDING SEASON
Want More Wedding Inspiration Ideas & Wedding Tips? Click Here

BLOG BY  Phillip Brunelle  |  POWERED BY  TyingTheKnott  |  BLOG RSS FEED  Click Here To Subscribe
SHARE YOUR THOUGHTS BY COMMENTING BELOW ♥ PLEASE LIKE THIS PAGE & TWEET IT ON TWITTER