A Groom In Nevada Arrested For Literally Throwing His Mother Out of Church During Wedding Ceremony. The Mother & Son Were Estranged Until Justin Harris' Wedding Day... His Mother Came Busting Through The Doors When Asked If Anyone Objects To The Wedding, And After The Mothers Loud Interruption Objecting To The Wedding, The Groom Rushed Back, Picked Up His Mother and Ejected Her From The Church. Full Story On TyingTheKnott.com Wedding News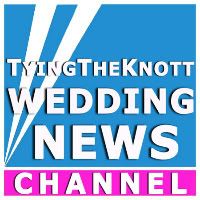 Saturday, October 22nd, 2011
Article By: Phillip Brunelle
MINDEN, NEVADA  --  A groom in Nevada was arrested during his wedding ceremony this week. It all started when the grooms estranged mother made an appearance at his wedding, the mother objected, and the groom ejected her... literally.
Police say that the groom, Justin Lew Harris, 35, of Garderville, Nevada carried his 56-year-old mother out of the church during his wedding ceremony when she crashed his wedding ceremony and loudly interrupted the wedding officiant as she tried to stop the wedding.
Carson Valley United Methodist Church volunteer, Jim Jameson, says Harris' wedding was called off after the disruption. He didn't know what the mother's objections concerned.
Justin Harris faces misdemeanor disorderly conduct and coercion charges. He was released from jail on his own recognizance Wednesday.
East Fork Justice Tom Perkins urged Justin Harris to treat family members with respect after the mother indicated she wanted contact with him. Justin Harris will return to court for a hearing on November 2nd.
OTHER ARTICLES TRENDING IN TODAY'S WEDDING NEWS:
Subscribe To TyingTheKnott Wedding News RSS Feed - Subscribe Here
What Do You Think About This News Story? If You and Your Mother Did Not Have A Good Relationship and You Didn't Invite Her To Your Wedding, Just To Have Your Mother Come Anyways and Crash Your Wedding Ceremony, Would You Have Acted The Same Way? What Would You Have Done? Share Your Comments Below...
You Can Also Comment Using Our Facebook Comment Section Here:
To comment you must be a member of TyingTheKnott.com or Sign-In With Yahoo, Google or Twitter Using The Links Below. Not a member? Its quick easy and free to join and use everything on this website, take 30 seconds to SIGNUP HERE and return to this article from our news section on our homepage to post your thoughts, opinion and answer our question of the day. You Can Also Comment Using YAHOO HERE Sign-In With GOOGLE HERE or Comment by Signing In With TWITTER HERE -- Comment below this article, and use the blue toolbar below to share any article on other social sites.