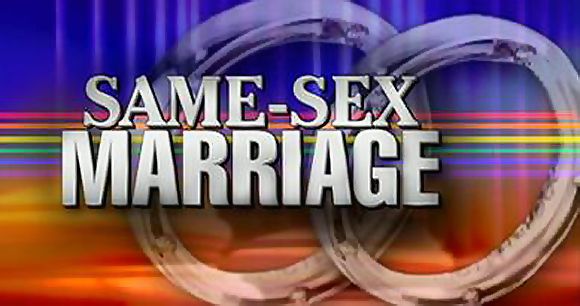 Same-Sex Couple Denied Wedding Cake By Bakery Because They're Gay - Full Story On TyingTheKnott.com News

Monday, November 14th, 2011
Article By: Phillip Brunelle
DES MOINES, IOWA  --  A central Iowa same-sex couple's wedding planning came to a sudden halt when the owner of Victoria's Cake Cottage in Des Moines, Victoria Childress, met with Trina Vodraska and Janelle Sievers during a cake-testing appointment to break the news, which Victoria Childress says surprised her, and caught her off-guard.
"They came in and she introduced herself, and I said, 'Is this your sister?' Victoria Childress explained. "No, this is my partner." answered Trina Vodraska. "I said, 'OK,' and I asked them to sit down and I said, 'We need to talk,'" said Victoria Childress, who runs her wedding cake baking business from home. "I'll tell you I'm a Christian, and I do have convictions. I'm sorry to tell you, but I'm not going to be able to do your cake."
Owner of Three Chicks Bakery, Amanda Laurich said she believes the business shouldn't be a gay or straight issue. "It is a business. It's about the people. It's about making people happy too," said Laurich.
Amanda Laurich says the situation hits too close to home. "I have a lot of gay friends and gay family members. If any of them wanted to get married, I wouldn't want them to go through the stress or feeling disappointed and having that take away from the thing that should be special for their day," said Laurich.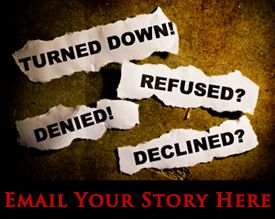 Dana Schaub and Cythia Hendrickson are co-owners of The Devilish Pig Bakery. Together, they say, what happened was not right. "To have someone say, 'Well I'm sorry because your lifestyle is different from mine, I'm not going to take care of you and help you, and I don't want your business,' It's wrong on so many levels," said Dana Schaub.
Cythia Hendrickson said proclaimed Christians shouldn't judge. "As Christians, we are supposed to be unselfish, and do things for the greatest good of mankind, and not pass judgment," said Hendrickson.
Amanda Laurich said there's a fine line between work and religion. "I respect her convictions, but I wouldn't be truthful if I said I wasn't doing this to make money too," said Laurich.
The same-sex couple, Trina Vodraska and Janelle Sievers, said "Awareness of equality was our only goal in bringing this to light, it is not about cake or someone's right to refuse service to a customer. We are grateful for the outpouring of support we have received and hope that by stepping forward we have prevented someone else from experiencing the same type of bigotry."
Victoria Childress, the owner of the bakery that denied the cake to the same-sex couple, said it's her right as a business owner to deny anyone service and she insists that she was not discriminating... But what do you think? Did the owner of this wedding cake bakery discriminate against this same-sex couple? Whether it's her belief or not, if you refuse to provide a product or service to someone that you offer to the general public and state it is because of their age, sex, race, religion or sexual orientation, this defines the laws of discrimination... if you ask us.
We're interested in hearing what everyone else thinks, please share your opinion in the comment section below by using our Facebook comment section, or Signup Here to join TyingTheKnott.com and comment in the members comments section below.
You Can Also Comment Using Our Facebook Comment Section Here:
OTHER ARTICLES TRENDING IN TODAY'S WEDDING NEWS:
Subscribe To TyingTheKnott Wedding News RSS Feed - Subscribe Here